Designed and developed originally for British Army's Gulf campaign in 1991. Vehicles have been supplied to the British Army for operational service in Gulf, Bosnia, Kosovo, Iraq and Afghanistan to improve bulk fuel and water distribution in very difficult terrain ensuring effective combat support.
20,000 litre capacity Fuel Tanker is equipped for both bulk transport and as a mobile dispensing / refueling unit, IM02 compliant.
Water tanker versions are lagged and are equipped with a heating system to prevent freezing for cold climate operation.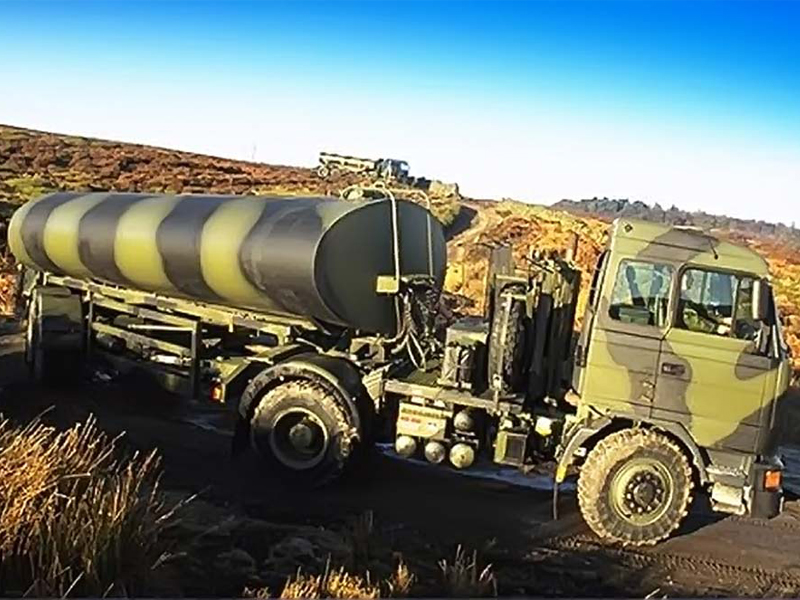 Multidrive patented rear drive/steering system enables small 17m diameter turning circle. Improved mobility, positive rear steer with no trailer cut-in on cornering.  Weight on the driven wheels is maximised thereby providing enhanced traction. The Multidrive systems offer vastly improved traction, manoeuvrability and agility, enabling vehicles to traverse steep, winding, mountainous terrain in adverse weather conditions. Excellent off road, Multidrive is equally at home on road.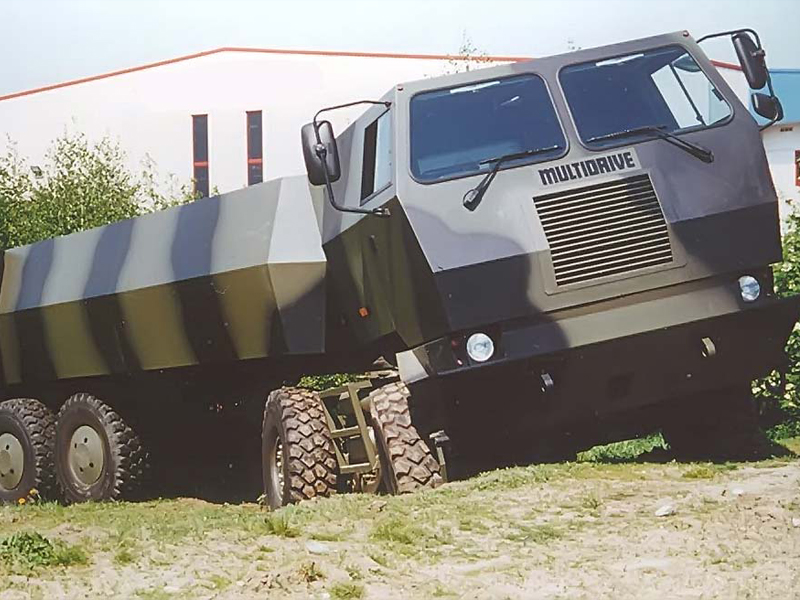 A central trailer spine reduced chassis stresses.  Rear steering enhances tyre life by minimising tyre scrub.  Improved traction increases safety when traversing steep gradients. The rear steering enables the trailer to follow in the tracks of the tractor unit, eliminating cut in.  The rear steering axles improve stability when cornering.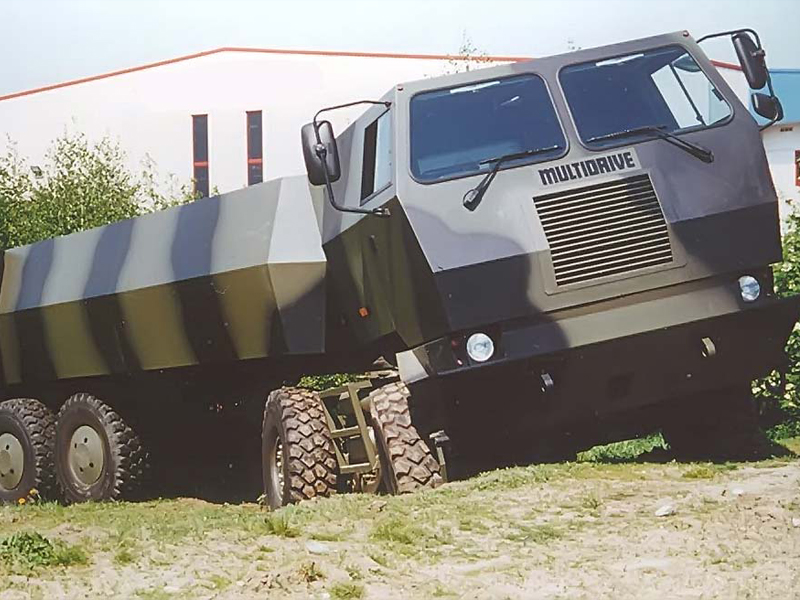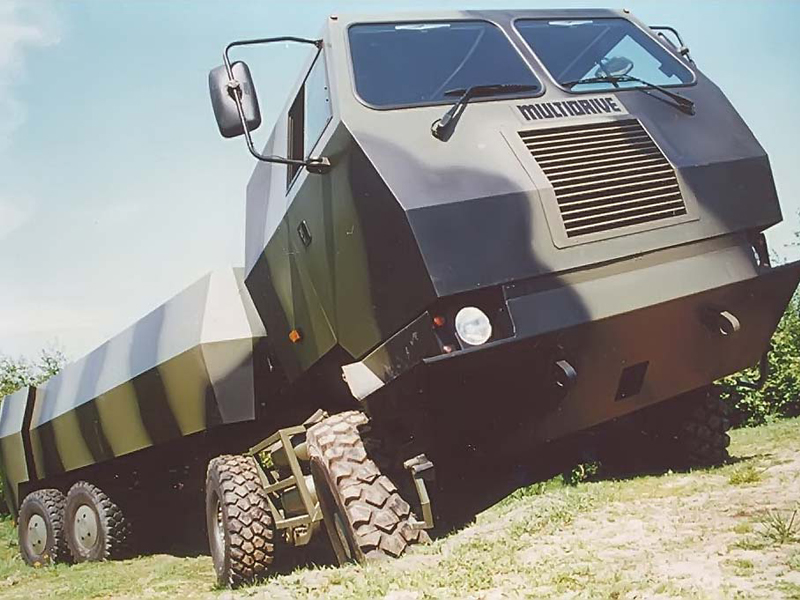 The semitrailer drive and steer system can be used in many other applications as exemplified on the Multidrive M8 haulage truck.
In addition to its use in the Military it has been in use in a wide variety of civilian applications in, on and off-road applications.
It can be adapted to fit to a range of commercial vehicles and trailer combinations and can be supplied in kit form to suit.