Automate industrial trailer
 AutoMate provides a safe, effective, robust and reliable means of moving heavy and awkward loads. With a proven track record of 40 years of service, the pedigree of AutoMate means that a specific gap in logistics can be filled.  Whilst overhead gantry cranes are ideal for moving heavy parts through a production line, moving them around when they come off, for example to a paint finish area, can be difficult – especially for a heavy and awkward shape. This was the big question given to our design engineers when one of the world's leading construction heavy plant manufacturers came to us seeking a solution.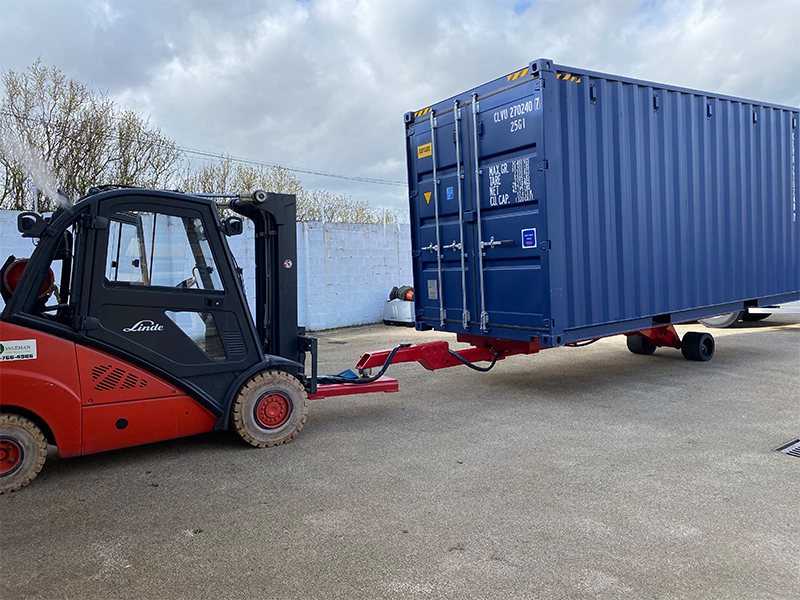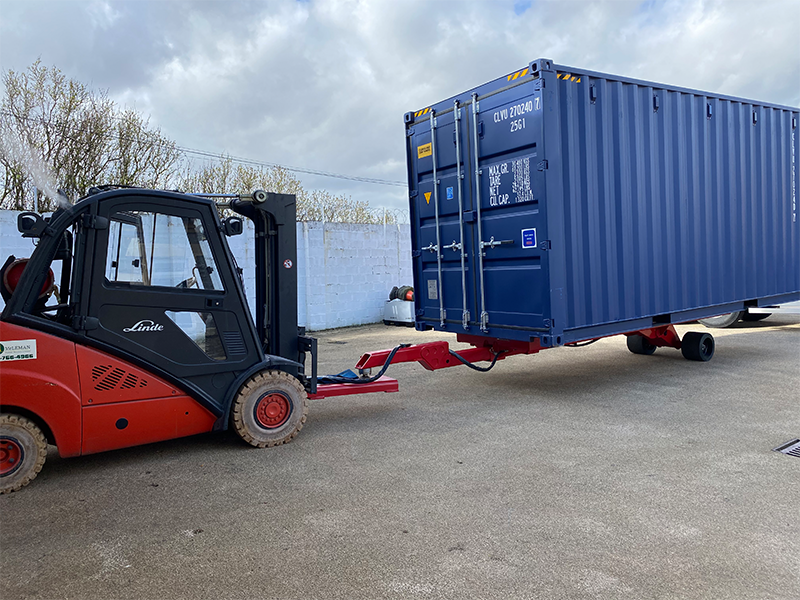 AutoMate a hydraulically elevating industrial trailer is used in applications where a load is too heavy or bulky to be handled by a forklift on its own. Typical applications are engineering workshops, painting facilities, precast concrete production, steel distribution and maintenance facilities for heavy plant and equipment. The simple to use lifting industrial trailer is produced in a variety of configurations in terms of lift height and capacity.  The standard range, designed to suit 3 – 5 tonne forklifts, gives load capacities from 10 to 25 tons. Bespoke units are design to suit individual requirements and loads of upwards of 60 tonne.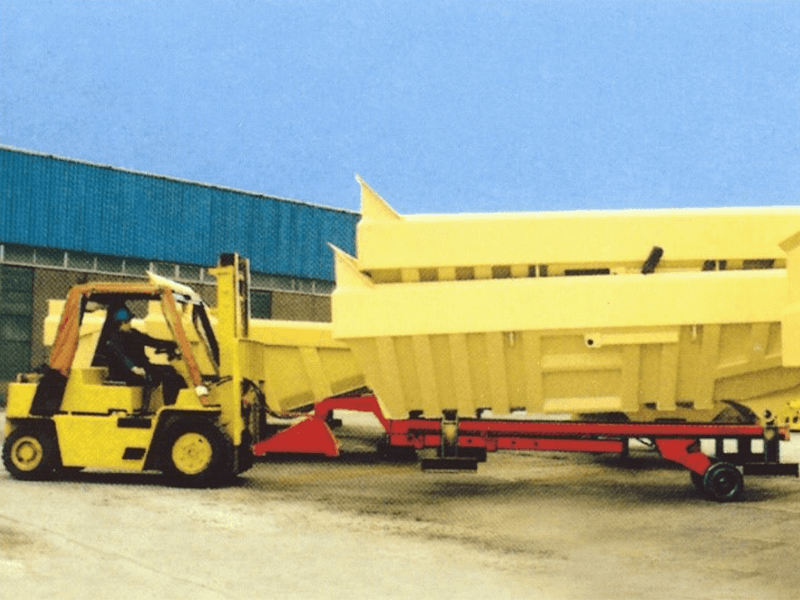 AutoMate is operated in conjunction with forklifts, terminal tractors, or wheel-loaders.  In combination with the prime mover, Auto Mate's platform is lowered and reversed under the load, then, a hydraulically activated undercarriage raises the platform to the desired height ready for transportation to the desired location. The self-loading ability eliminates time wasted and the need for additional equipment.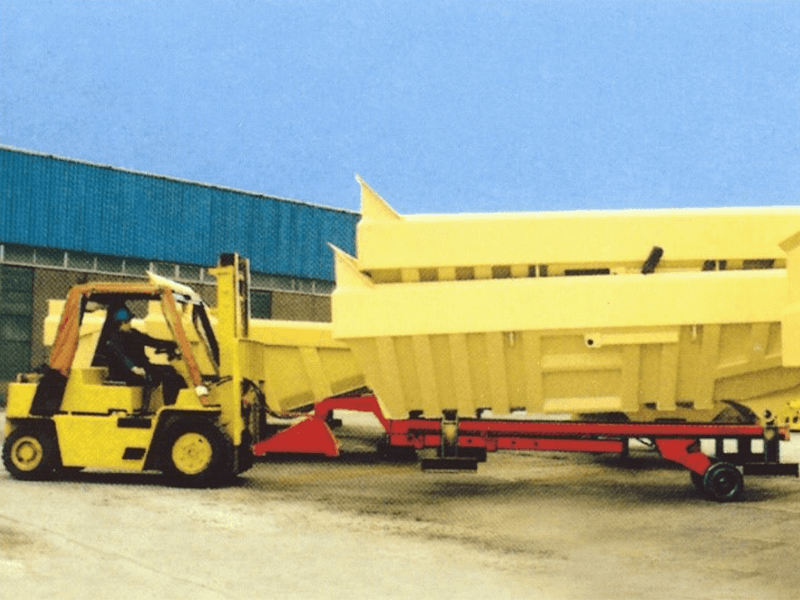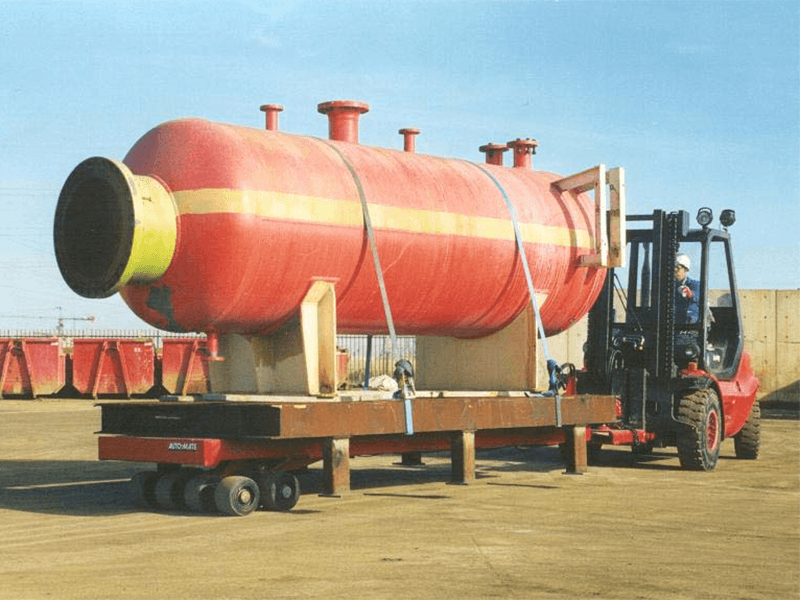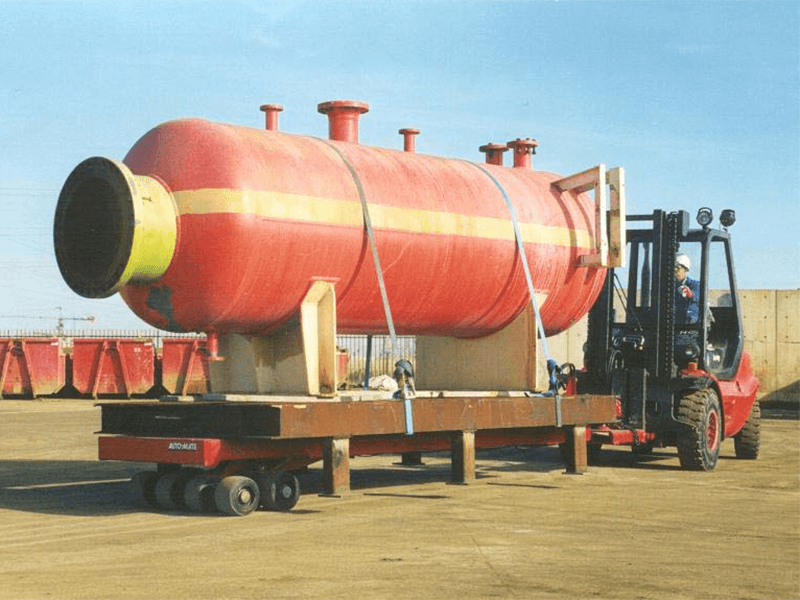 AutoMate offers a safe way to transport large items. The payload is secured on the platform which provides a stable base. Long items are placed longitudinally so that with its high maneuverability they can be transported in confined and congested locations, without damage.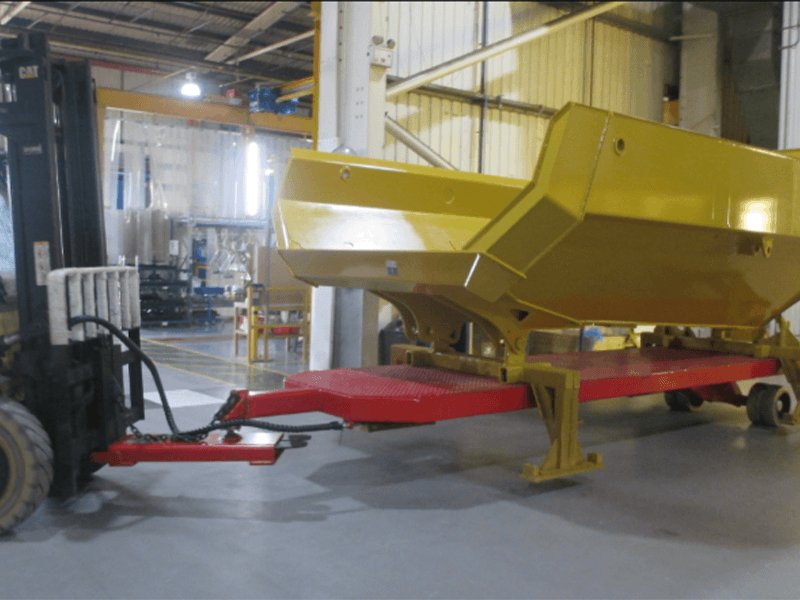 AutoMate save time and has exceptionally low cost of ownership. It is of robust construction and will give many years of use. It reduces handling damages. It only requires a single operator and eliminates the need for cranes and large and side loader forklifts
A typical application for AutoMate at the Caterpillar plant is to transport dump bodies from the end of the fabrication line to the paint shop, from the paint shop to external stock yard and from the stock yard to the Truck assembly line.
AutoMate is not just a trailer – it lifts, transports and positions.