Last week we were exhibiting at the Tip-Ex / Tank-Ex show in Harrogate. With stands and presentations from a range of companies it was interesting to see and hear from people from all walks of the bulk haulage industries.
Our Stand: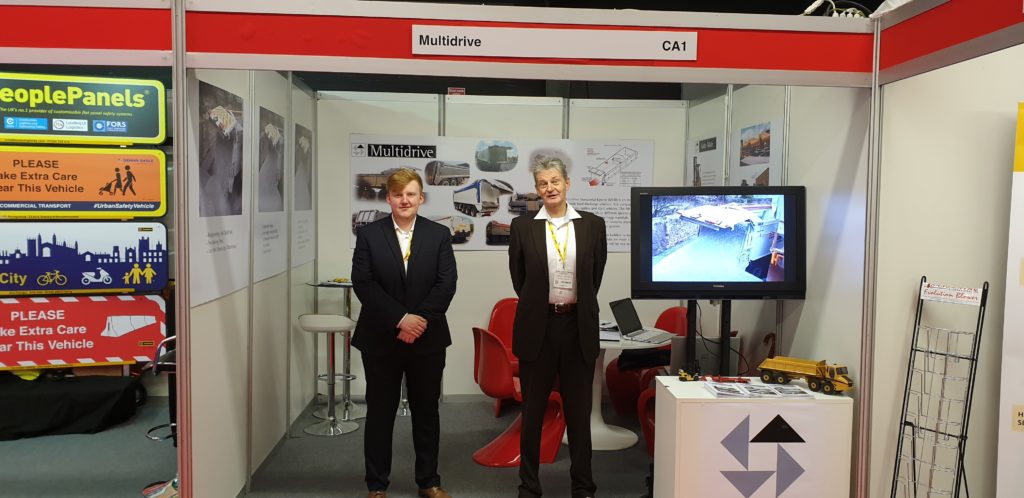 Based at stand CA1 we had the opportunity to discuss with a range of different people the positive and negatives of different technologies within the industry. This was eye opening for a lot of people.
With more and more companies recognizing that dump trucks are a dangerous method of aggregate discharge the popularity of alternative systems is growing. This was noticeable at the show with companies like Kellberg, Wilcox, Keith Walking Floor, Swan Commercials and Crick Trailers showcasing their take on horizontal ejector systems alongside alternative systems.
At the Multidrive stand we were showcasing our horizontal discharge system the Multidrive Horizontal Ejector System (MHE).
In hall B, on the Paneltex / Martrans Trailers stand visitors had the opportunity to see our kit incorporated into one of their semi-trailers.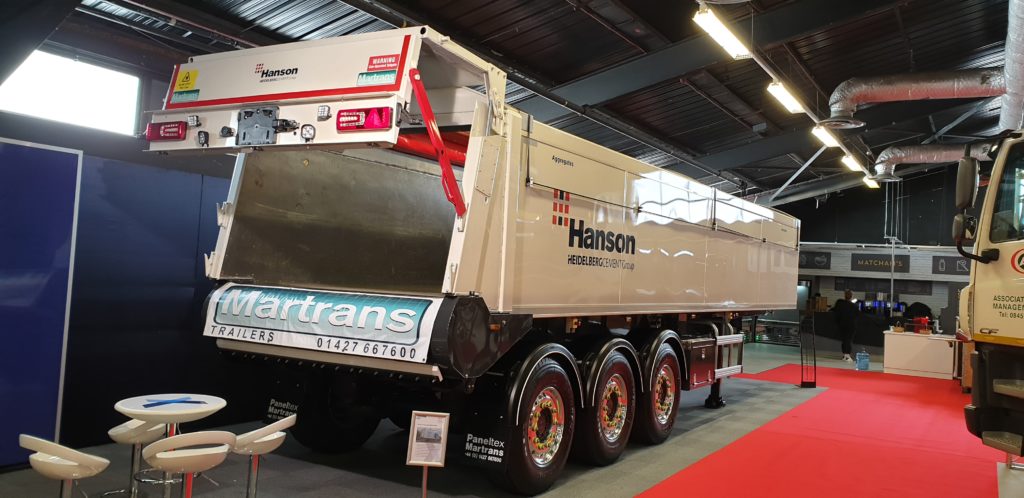 Throughout the show were a range of presentations on different topics surrounding the industry of bulk haulage.
The topics included safety, alternative fuels and innovation followed by a debate on whether to tip or not to tip.
During the alternative fuels panel companies such as Daf, Iveco and Volvo showcased their views on electric powered transport solutions and other alternative fuels.
On the innovation spotlight were presentations from Multidrive, Müller, Peoples Panel and others. Each of the companies presenting in these slots had the opportunity to showcase their technology to visitors and exhibitors at the show.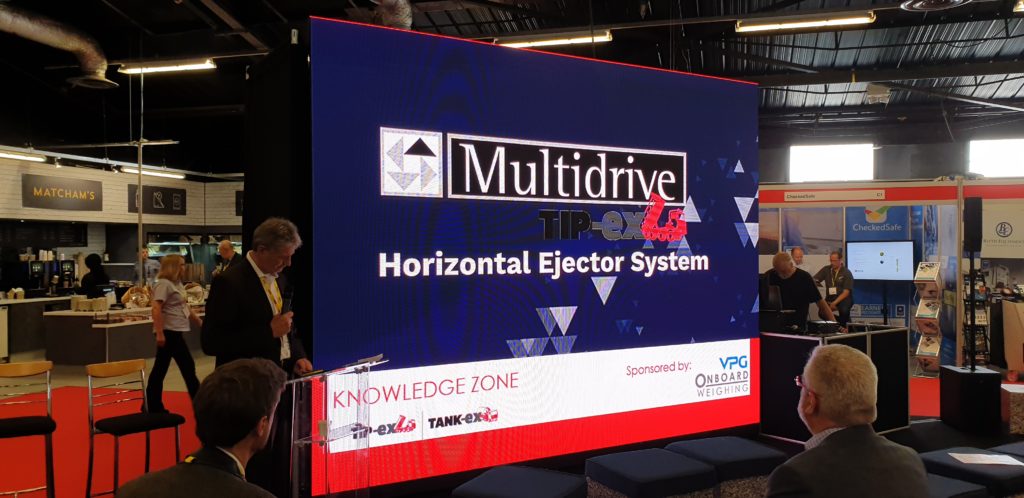 To finish off was the tip or not to debate. With input from Multidrive, Keith Walking Floor and Hyva. Both parties came up with valid points covering everything from safety to reliability.
Opportunities to discuss these in public allowed everyone to make up their own mind about whether tipping is still necessary when alternatives are readily available.