Caterpillar has previously been relying on the Auto-Mate industrial trailer on multiple daily shifts to carry and manoeuvre their heavier, more awkward items around their factories.
Today, Caterpillar are working on developing a new vehicle, which requires a larger version of the Auto-Mate. After some design work, Multidrive have managed to create the new Auto-Mate with an enhanced lifting system to suit variable weight distributions along the load bed.
Caterpillar is satisfied with their new purchase and will continue to rely on our Auto-Mate industrial trailer system for their heavy lifting.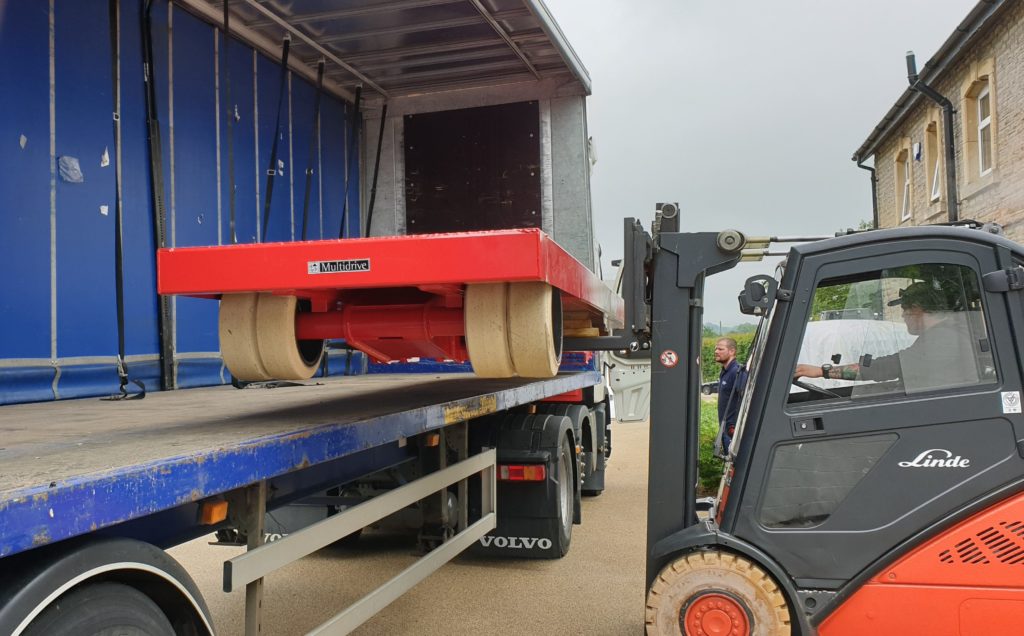 Caterpillar have been using the Auto-Mate system for over 35 years. The systems have been used daily to move around their Articulated Dump Trucks at the Peterlee plant. Extended versions of the Auto-Mate industrial trailer have been designed for Caterpillar previously, however, their newest Auto-Mate industrial trailer needed to be even bigger.
The original Caterpillar Auto-Mate Industrial Trailers were designed for use in conjunction with a 3.5 tonne forklift, now, to be able to lift their newest vehicle, a 4.5 tonne forklift needs to be used. This step up in forklift size required some modifications to the exiting Auto-Mate industrial trailer system.
Caterpillar need an industrial trailer that could lift various, larger assemblies at variable weight distributions. Fortunately, Multidrive's design team managed to make these upgrades with a minimal effect on lead times.
Caterpillar have relied on Multidrive for many years, and we believe they won't stop now.